Will you support our work with young people?
Lancashire Youth Challenge, supports, inspires and challenges young people in Lancashire to overcome barriers and obstacles to build resilience and achieve personal success via an annual programme of high-quality participatory activities.
'I am now at college, doing my Public Services course, as I want a job that changes people's lives. I wouldn't be thinking about this work or be the person I am without LYC. Being a part of LYC has supported me in so many ways and helped change my life.' – Past Participant

'LYC is a highly effective and successful provision both in terms of supporting young people to achieve positive outcomes and delivering long lasting impact for the participants, families, and communities whilst empowering young people to develop self-efficacy and increase their skills and knowledge to take advantage of opportunities available to them.' – Referral Partner
Your support helps local young people achieve their full potential!
See below the other ways in which you can support a young person today.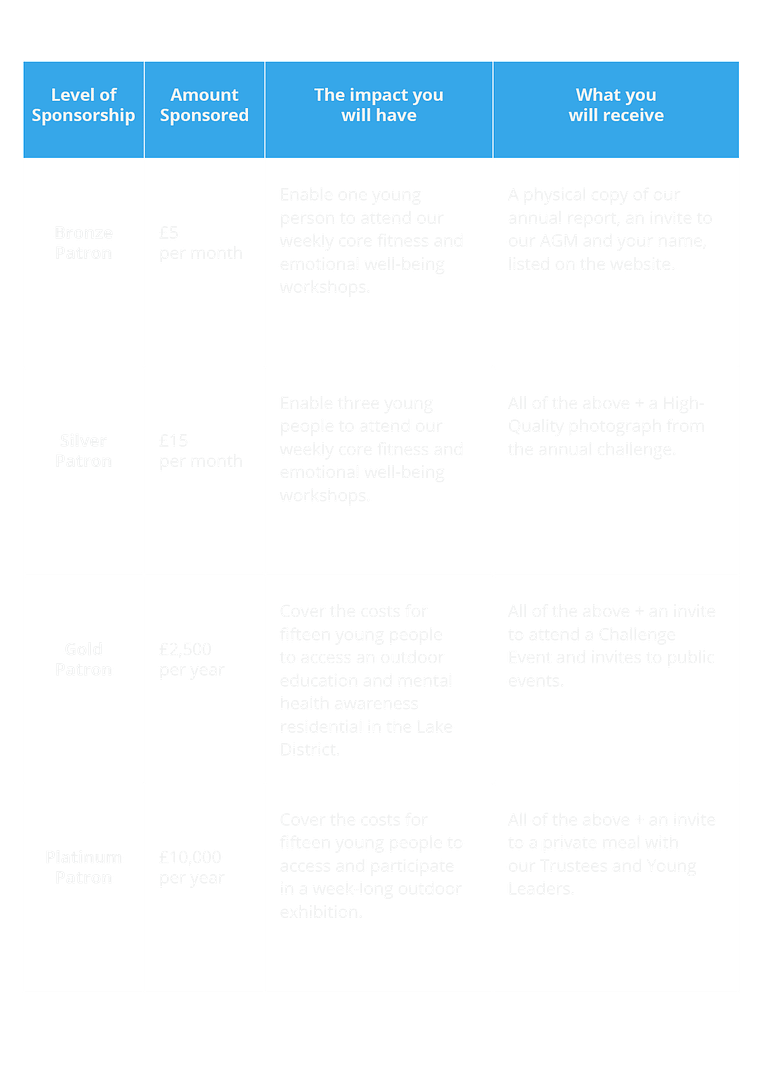 For more information on how our work impacts young people, check out our 2022-23 Impact Report here and our 2022 Annual Report here.
To start your sponsorship journey, please contact Guy Christiansen via email: [email protected]
Not ready for sponsorship?
If you are not quite ready for sponsorship, but want to support the work we do with young people, then you can donate below.